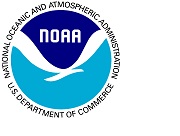 The NOAA Northwest Fisheries Science Center is conducting an Ecosystem Assessment for Washington's outer coast in support of Washington State's Marine Spatial Planning. This page contains project materials related to ecosystem indicators.

The Northwest Fisheries Science Center (NWFSC) refined the conceptual models of Washington's marine waters and developed conceptual models for the coastal estuaries. They used a series of maps to identify how habitats and the ecosystem indicators interact in the natural system. Finally, NWFSC collaborated with planners and researchers to collect time series data for key ecological indicators and prepared a final overview of status and trends of Washington's coastal indicators.


Final Reports
Background and Webinar Materials (July 25, 2015)
Thank you to all participants! Many experts reviewed materials and participated in webinars and workshops for the past few years. All input and participation is vital to Washington's Integrated Ecosystem Assessment. If you have any specific questions or comments on indicators or models, please email Kelly Andrews directly.